We Help Medical Providers Recover the Full PIP They Deserve!
Insurance carriers regularly underpay or incorrectly pay medical professionals. Similarly, insurance carriers often withhold payments to skilled practitioners while conducting peer reviews and independent medical examinations. At Alekman DiTusa, our goal as PIP attorneys is to ensure swift payment of all medical bills.
Our experience in securing additional compensation will drive your PIP collection to a new level. We know the necessary steps to take when insurance companies try to reduce, delay, or deny payments to your practice.
Identifying the Reimbursement to Which You Are Due
Insurance companies often try to deny the medical providers that full compensation that they are due by wrongly making deductions and disallowing claims.  With our experience, we can fight for you to get the full compensation to which you are entitled!
We Tenaciously Fight For Full Compensation
Insurance companies count on medical providers not knowing (or not fighting for) the full compensation to which they are entitled.  When we're involved, insurance companies know that providers are serious about obtaining the compensation that is due, which often results in the appropriate payment. 
No Fee Unless You Recover
The PIP insurance company is responsible for our legal fees and costs when we are successful. As a result, virtually all of our cases settle quickly with the insurance company paying the medical provider's bill in full plus our legal fees and expenses.
Alekman DiTusa has done an exceptional job collecting unfairly denied PIP medical bills for my practice, the MVA Center for Rehabilitation. They are easy to work with, extremely efficient, and successful. We get paid what we are owed, often with interest, and they do the heavy lifting. One of these days the PIP carriers are going to realize that they should just pay the bills. Until then, we will keep using Rob and Ryan.
The Law Office of Alekman DiTusa first began representing my practice after their review of unpaid and delinquent accounts going back several years. I am very pleased with the collections outcomes of monies I thought must be abandoned, at no cost to me and often paid with back interest. I now worry less about these types of difficult cases. My ability to focus primarily on patient outcomes, knowing Alekman DiTusa will go the extra mile on difficult collections, means success for my patients, and my practice!
There is no reason why you or your practice should write off any bills that are owed to you by automobile insurance companies. Don't accept fee reductions, independent medical examinations, or record reviews without a fight.
We'll Help You Every Step Of The Way
From Independent Medical exams to Record Reviews and Rebuttals, we are here to help medical providers at every step of the PIP claims process.
Understanding PIP Collections
we Are Your PIP Collection Solution
When a medical provider bills a PIP insurer, the insurer generally cut bills in three ways. However, only two of these methods are even permitted by the Massachusetts PIP statute (General Laws Chapter 90 Section 34M). Insurers use: "usual and customary" rate reductions (not approved in the PIP statute); record reviews; and so-called "Independent Medical Exams" (IME). These so-called independent doctors are paid by insurance companies to challenge your treatment. However, they spend very little time reviewing records, less time examining the patient, and they are anything but independent. We have a 99% success rate in challenging all types of bill cuts.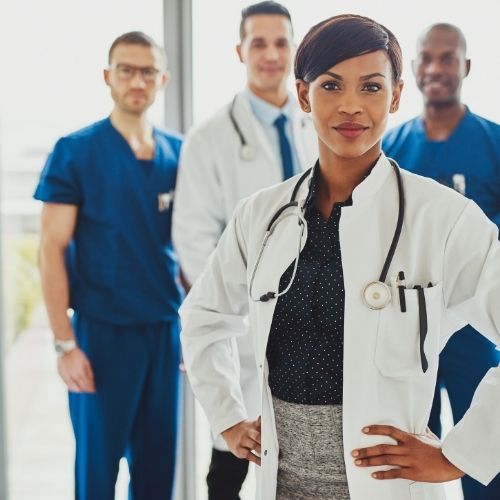 important things you should know